Ⓘ
Machine translations by Deepl
Tik Tok's charm offensive
Because of its expertise, Privacy First Foundation is often invited to roundtables to "think along" on new directions, initiatives or issues that can be criticised in terms of privacy-friendliness or sensitivity. Sometimes we are prepared to do so, especially to prevent developments that could harm everyone's privacy. In doing so, we consider (also in general) a dialogue between parties with conflicting interests important, provided this dialogue is sincere. This also applies to TikTok.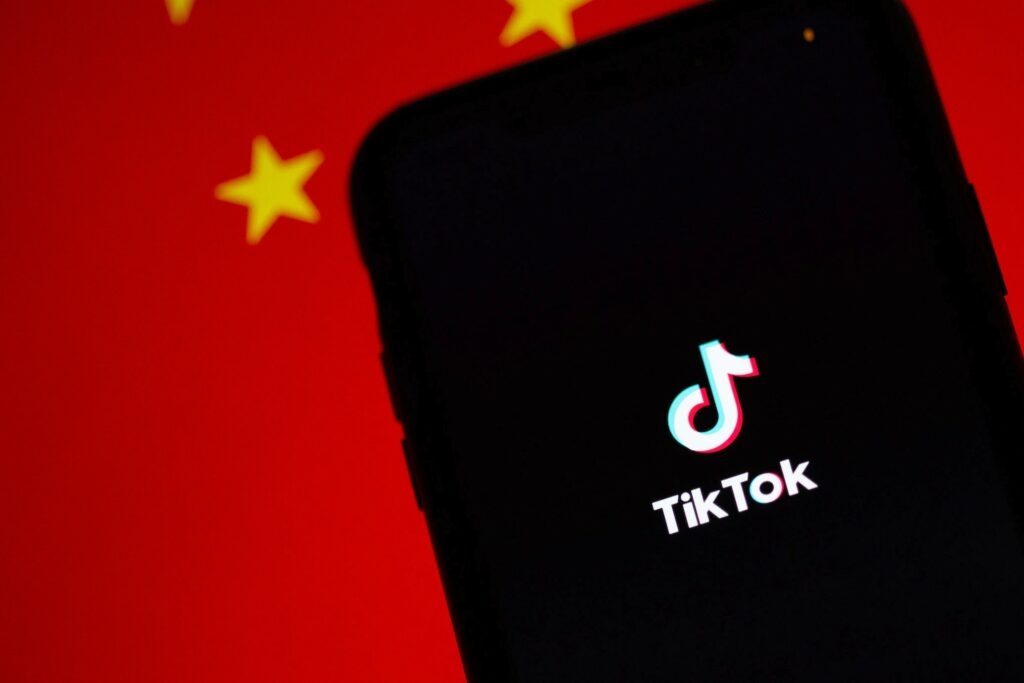 Due to heavy criticism from various governments on TikTok as a social medium and the imposition of a ban on the use of TikTok by civil servants as well as stricter measures from Brussels in general (such as the Digital Markets Act, Digital Services Act and Digital Data Governance Act), it is no coincidence that TikTok was invited to the Lower House last week to answer questions from the Standing Committee on Digital Affairs. This meeting took place on 6 September in the Thorbecke Room of the Lower House. The aim of the meeting was for TikTok to explain why, as a platform, it is still flouting European privacy rules and (still) not complying with its legal obligations, despite multiple warnings from the European Union and others. In general, there are fears that TikTok could be used from China for spying purposes. During the meeting in the Lower House, TikTok admitted that employees in China could have access to "public data" of EU citizens. Even though this access would be under strict conditions, the fact that access exists makes TikTok in Privacy First's view in breach of European privacy rules.
There was also an extensive article in the FD on 5 September.[1], in which Tik Tok, through the Project Clover seeks to regain the trust of policymakers by, among other things, placing the monitoring of their user data with an external party. British cybersecurity company NCC Group will carry out that monitoring.[2]
Already at an earlier stage, Privacy First had been invited to attend a TikTok roundtable meeting on Project Clover on 7 September. A small Privacy First delegation had already drafted several critical questions in that context:
With regard to EU citizens' user data, why doesn't TikTok ensure that it is compliant is with European privacy rules and adequately safeguards the European human right to privacy in its operations?
Is TikTok willing to have, for example, the European Data Protection Supervisor (EDPS) carry out external and independent supervision of Project Clover?
Is a change in TikTok's revenue model a possibility? By now offering it "free", TikTok is misleading consumers, especially children, because users are now paying by making their personal data available.
According to its own publications, TikTok does not share EU citizens' user data to countries outside the EU. So how does TikTok explain that Chinese employees have access to this user data, even if it would be under very strict conditions? In the privacy statement[3] of TikTok states that the servers where user data is stored are located in the United States, Singapore and Malaysia.
What will TikTok do with the findings of the external regulator, particularly if it concludes that TikTok is not compliant is? How is the independence of this external regulator guaranteed?
What is the exact mandate given to the external supervisor? What are the agreements on transparency about the findings and may conclusions, even if they are to the detriment of TikTok, be made public?
Unfortunately, Privacy First was cancelled two days before the scheduled roundtable session, or just before TikTok's meeting with the Standing Committee on Digital Affairs on 6 September 2023 in the House of Representatives. This due to insufficient enthusiasm for the roundtable, with TikTok requesting Privacy First to keep the ties warm though. For Privacy First, this provides an opportunity to publicly express the above questions and concerns on our part.
[1] https://fd.nl/tech-en-innovatie/1488219/tiktok-schakelt-brits-bedrijf-in-om-toezicht-te-houden-op-europese-gebruikersdata
[2] https://www.nccgroup.com/ch-de/ncc-group-announced-as-tiktoks-project-clover-trusted-technology-provider/
[3] https://www.tiktok.com/legal/page/eea/privacy-policy/nl, under the heading 'Our global operations and data transfer'.