Ⓘ
Machine translations by Deepl
New board members Privacy First
The board of Privacy First Foundation has been expanded with three new members who have earned their spurs in terms of know-how and work experience. We warmly welcome these committed directors!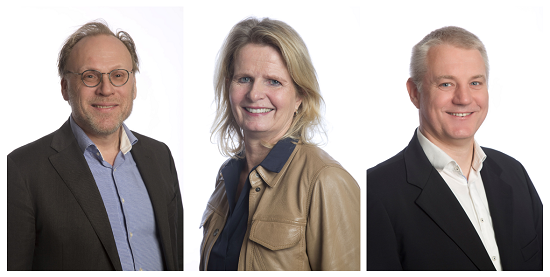 Guido Visman: director and treasurer
Is concerned about the structural neglect of fundamental rights by our government. Teaches privacy law at the University of Groningen, and specialises in collective redress under the AVG. He also has a technical, Delft background, and has been active in the IT industry for over 25 years, much of which as an entrepreneur.
Jacqueline Stokman: general board member
Gets excited about making real connections between people and organisations. Wants to work together to devise and realise concepts that lead to sustainable results with maximum impact.
Sander Klous: general board member
Is a partner at KPMG and a professor at the University of Amsterdam. Focuses on responsible use of data from both roles, with risk management as the main focus. Sander developed his love for data in high-energy physics. He worked for a long time at CERN and Nikhef.