Ⓘ
Machine translations by Deepl
Winners Dutch Privacy Awards 2023 announced!
At Privacy First and ECP's National Privacy Conference, the Dutch Privacy Awards were presented today. The winners of the Dutch Privacy Awards 2023 are:
MediaJungle
Anonymiser
KinderDPIA
The Dutch Privacy Awards offer a podium to organisations that see Privacy as an opportunity to distinguish themselves positively and make privacy-friendly business and innovation the norm. These Awards are presented annually by Privacy First around European Privacy Day.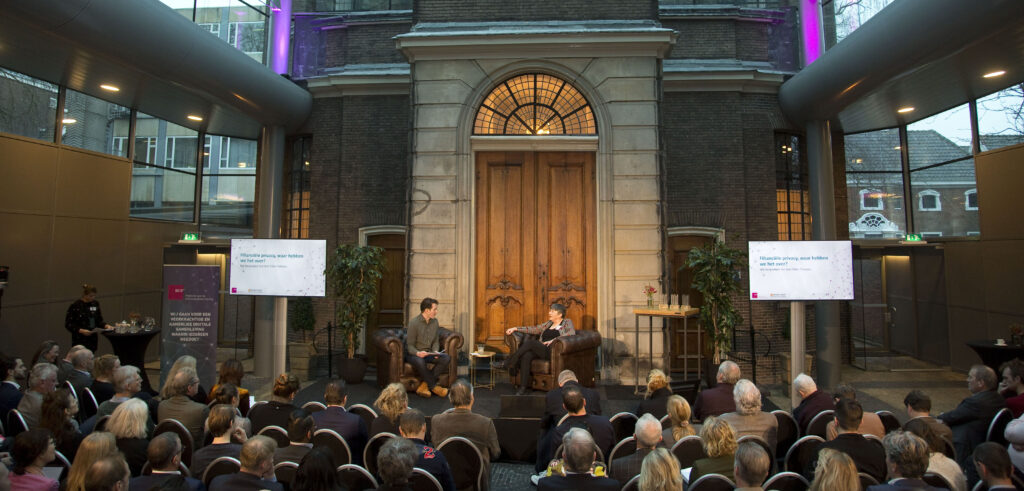 Privacy often gets negative coverage in the news and the Privacy Awards are a valuable way to put it on the map in a positive light. Privacy protection should not be seen as an obstacle, but rather as a 'unique selling point'. And these initiatives show that very clearly!
WINNER: MediaJungle
MediaJungle focuses on a vulnerable target group consisting of people with mild intellectual disability (LVB). The topic of privacy is complex for this target group, but they are approached and informed about their privacy position in different ways. Privacy is quite abstract for this target group and MediaJungle tries to empower people in general, but this target group in particular. They do this in a comprehensible and accessible way: education takes place using game cards and visualisation, which encourages action/thinking and dialogue.
Besides informing and teaching this target group about privacy and digital resilience, MediaJungle also devotes a lot of attention to making visible the fine line between victim and perpetrator of digital harassment. This is mainly because this target group has more trouble making that distinction than the average fellow human when it comes to shielding personal situations and assessing sensitive circumstances.
Furthermore, MediaJungle has its operations, academic embedding and organisation in excellent order. MediaJungle's mission resembles a movement (enthusiasm) and their intrinsic motivation to make it succeed is high.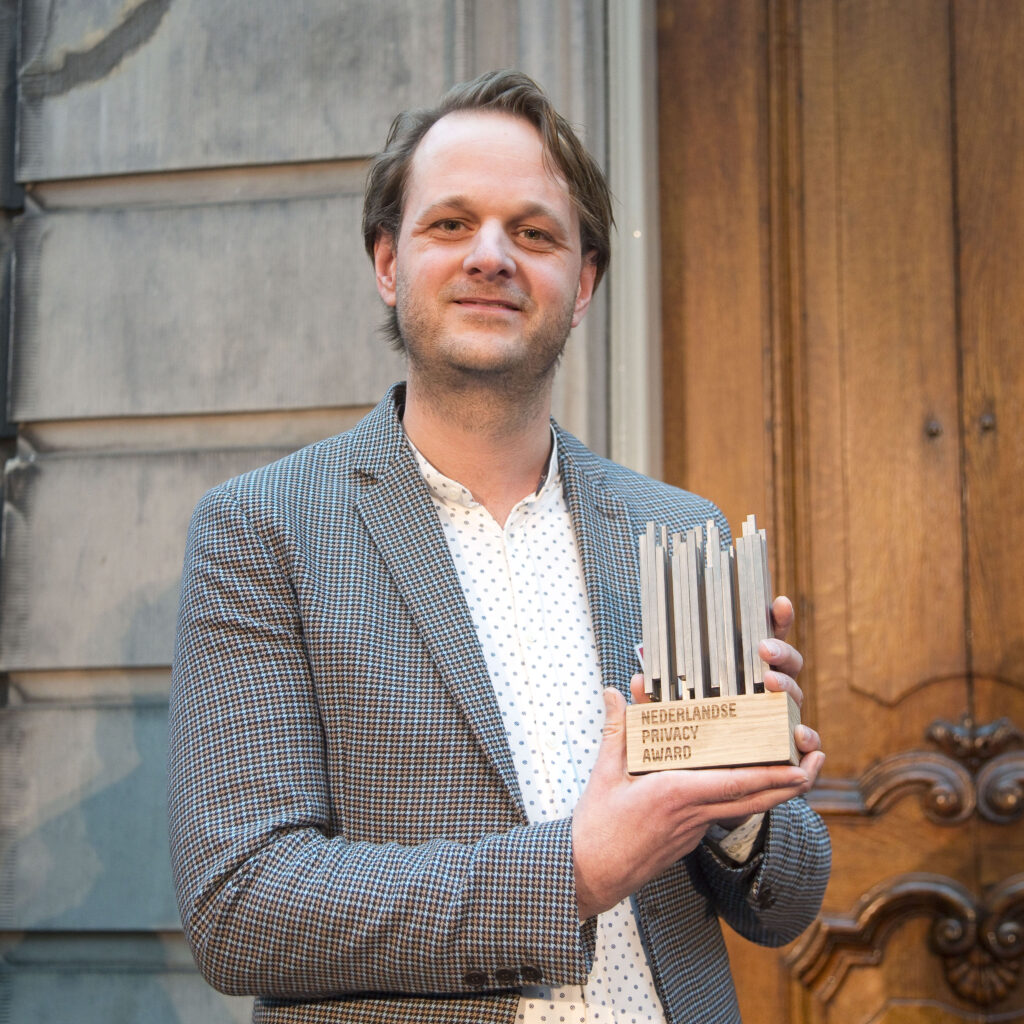 WINNER: Anonimizer
Anonymising information for disclosure represents a major privacy improvement, but also leads to major implementation complications for public and private parties. Anonymiser (from Bolesian) is an approachable tool to automatically publish documents, photos and videos securely privacy-proofed. It can be applied independently of structure and the tool uses machine learning and knowledge technology. Anonimizer's innovative AI software makes it possible to quickly and automatically anonymise large quantities of documents but also photos and even videos in very high quality. The product offers a practical solution for governments but also for private parties to comply with privacy law. The jury considers Anonimizer an important initiative that can serve as an example for other organisations, both public and private, on how to anonymise documents efficiently and privacy-proof. Therefore, the jury awards Anonimizer a Dutch Privacy Award.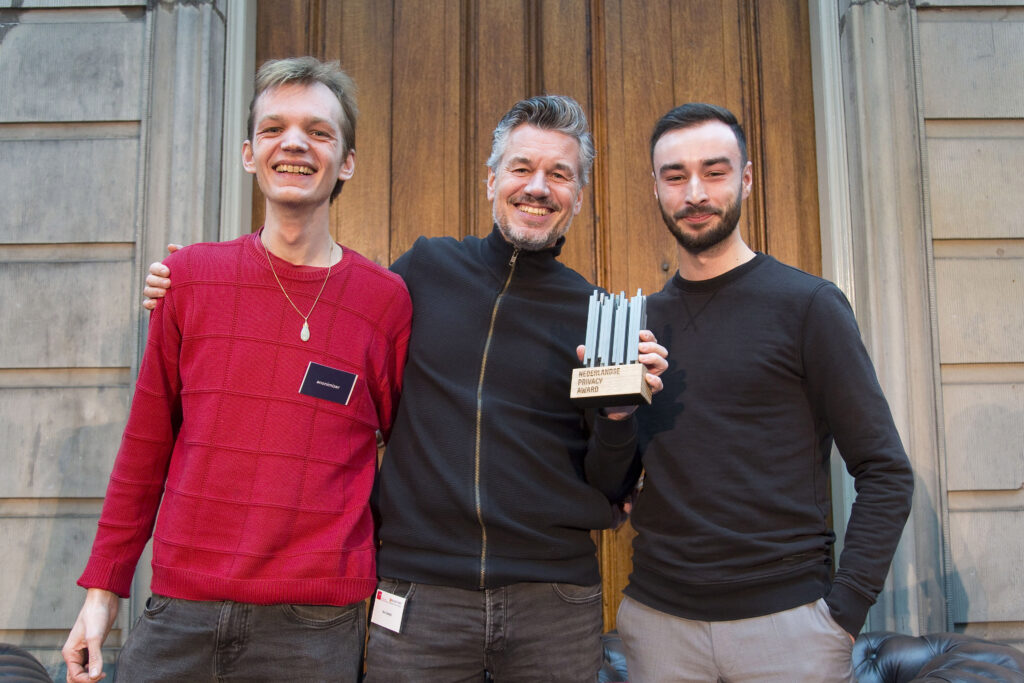 WINNER Incentive prize: children's PIA
KinderDPIA of Privacy at School aims to raise awareness among teachers and children about the child's privacy rights at school (primary and secondary education). A concrete example that the initiative is now working on is the drafting of a "Children's DPIA" on school viewing software on children's screens. It happens that viewing software is switched on in the morning and off in the evening so that children are monitored throughout the day, without the importance being clear. It can also happen that, in the case of screens borrowed from school, the viewing software remains on in the evening at the children's homes. A clear notification and/or switching on and off for an intended purpose can help, as can awareness-raising about software background and data storage, for example. In this way, Privacy at School's KinderDPIA initiative contributes to raising awareness of privacy within the education domain, which has recently come under strong social scrutiny.
The jury decided to award KinderDPIA the Encouragement Award. The jury finds the KinderDPIA initiative distinctive because it calls attention to raising awareness of children's privacy rights. In doing so, the initiative pays attention to a vulnerable group that is still not given enough attention from a privacy perspective. This while children's privacy rights are under social pressure due to the use of social media, e.g. TikTok. Because the initiative is still in its infancy and is not yet fully mature, the jury decided to give KinderDPIA the Encouragement Award.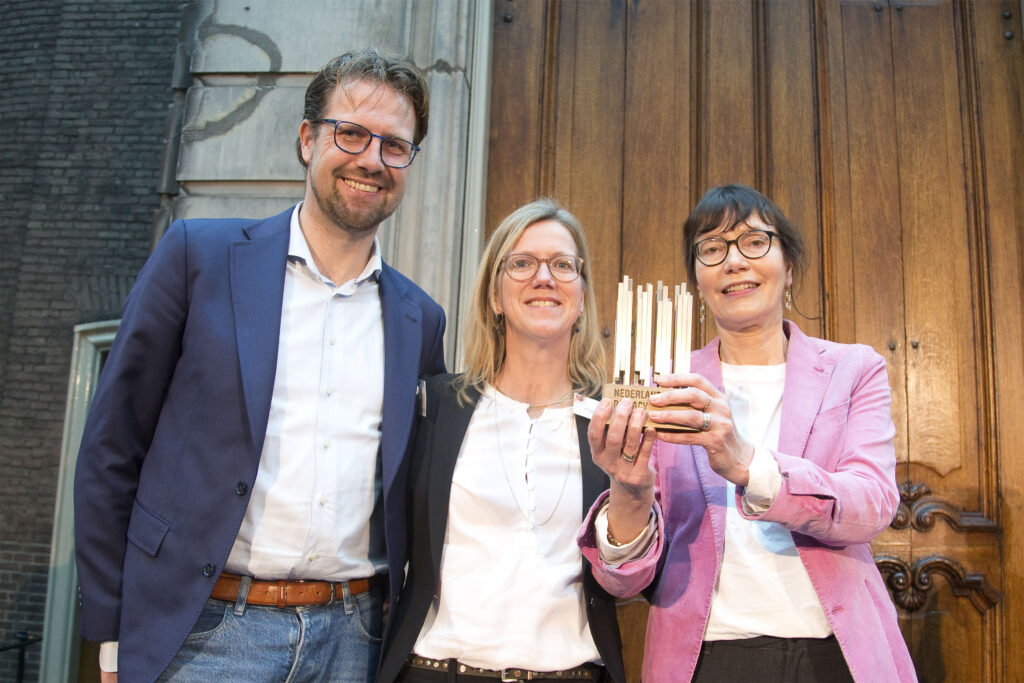 From the various entries, the independent expert jury had selected the following nominees:
Linckr
MediaJungle
Donor Interests Foundation
Anonymiser
KinderDPIA
Cybercard
Shutter ring.
During the National Privacy Conference, all nominees presented themselves to the jury and the audience through video-pitches. The Dutch Privacy Awards were then presented by the jury. Click here for the entire jury report (pdf) with participation criteria and explanation of all nominees and winners.
National Privacy Conference
The National Privacy Conference is an initiative of ECP and Privacy First. This conference annually brings together Dutch business, government, science and civil society to jointly build a privacy-friendly information society.
Speakers at the National Privacy Conference 2023 were successively:
Marjolijn Bonthuis (deputy director ECP)
Ellen Timmer (independent research lawyer and publicist)
Katja Mur (board member Personal Data Authority)
Bert Slagter (entrepreneur and writer)
Simon Lelieveldt (business engineer and compliance professional)
Paul Korremans (chairman Privacy First)
Magdalena Magala (jury chair Dutch Privacy Awards).
Chairman of the day was presenter Tom Jessen. The entire conference was streamed live from De Glazen Zaal in The Hague and is watch it back here.
Jury Dutch Privacy Awards
The Awards jury consists of independent privacy experts from various sectors, in their personal capacity:
Magdalena Magala
Professional coordinator AVG, Tax Office (jury chair)
Paul Korremans
Chairman Privacy First
Rion Rijker
Privacy and information security expert and IT lawyer, Rijker Advies & Educatie
Mathieu Paapst
University lecturer in IT law at the University of Groningen
Jaap van der Wel
IT expert and privacy lawyer, managing partner Comfort Information Architects
Erik Bruinsma
Lawyer; director of strategy and management consulting, Central Bureau of Statistics
Mabel de Vries
Data protection officer and senior information security, risk and privacy advisor
Walter van Wijk
Community manager privacy, Centre for Information Security and Privacy Protection.
To ensure that the election of the Awards is conducted objectively, the jury is not allowed to judge an entry from its own organisation or an organisation in which a jury member has an interest.
Privacy First organises the Dutch Privacy Awards in partnership with ECP, with support from Molenaar & Plasman Solutions. Preregistrations for the Dutch Privacy Awards 2024 are already welcome.
Would you like to become a sponsor or (media) partner of the Dutch Privacy Awards? Then please contact Privacy First.
National Privacy Conference 2023